Jon Kabat-Zinn, Ph.D., is an internationally well-known scientist, writer and meditation teacher. He is the founder of Mindfulness-Based Stress Reduction (MBSR) and the founder and former director of the world-renowned Stress Reduction Clinic at the University of Massachusetts Medical School (UMass). His pioneer work has had a huge impact on the world, and strongly contributed to a growing movement of mindfulness into mainstream institutions world-wide: medicine, health care and hospitals, schools, higher education, corporations, prisons, the legal profession, and professional sports.
"Such a great variety of meditations and teachings directly from one of the experts in the field. The live sessions are also a great way to connect to Jon and a community of people also interested in mindfulness. I use this app on a regular basis and it's so worth it."
live session on
SEPTEMBER 13

Jon will open this live session with a short meditation session. The remaining time will be dedicated to questions and comments from those joining us from all over the world. By joining us for this precious opportunity, you get a chance to speak face to face with Jon as well as connect to the wider community of practitioners.
Now you can download the app and register for the live session.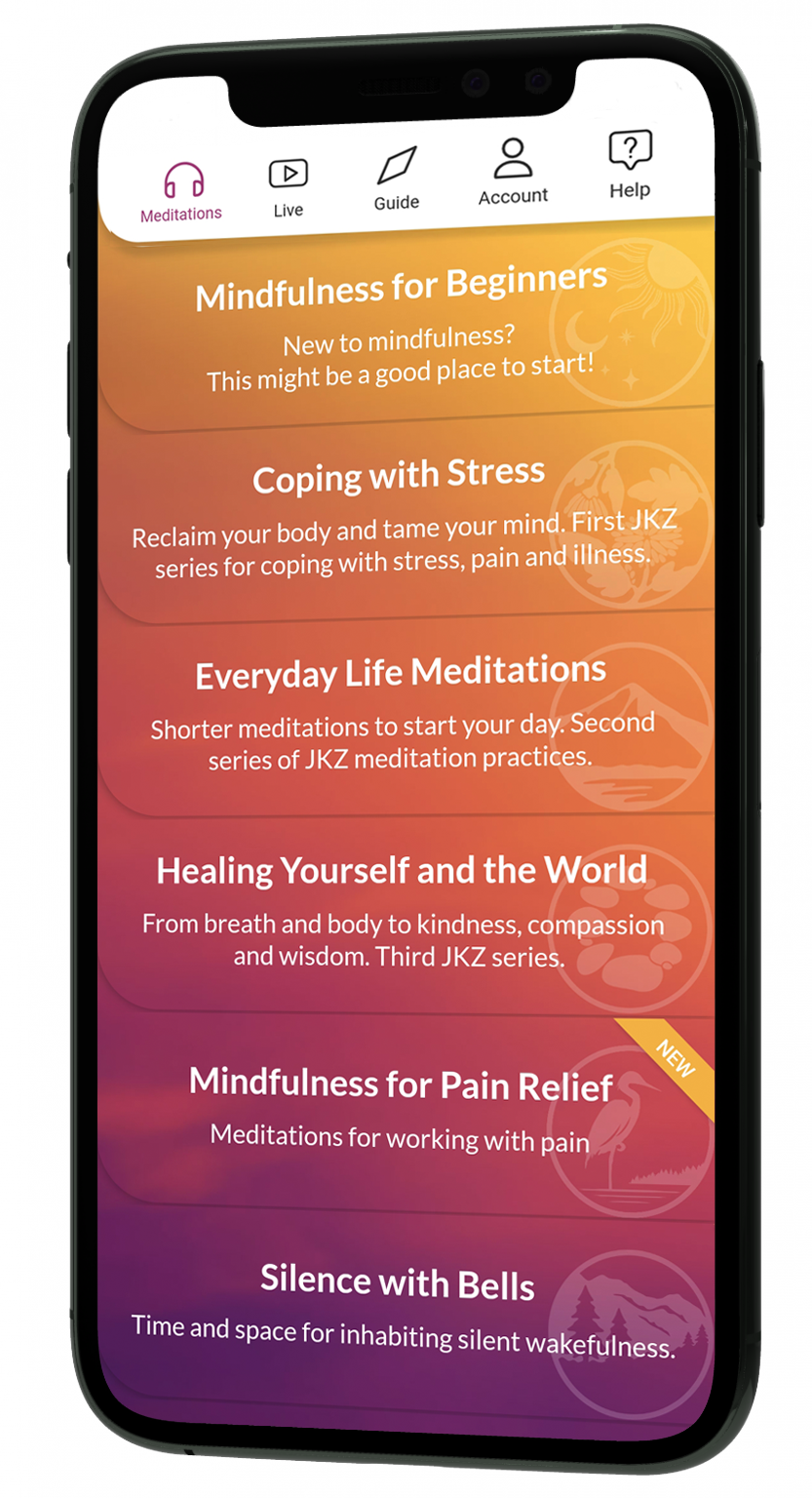 our mission
Is simple, and can be summed up in two words: "Help people". And how do we help people? We help you to manage your own mind and heart by giving you access to meditations from a true pioneer in this field, Jon Kabat-Zinn, via a state of the art app.